Rock music, a beloved and popular genre, took birth somewhere between the 1940s and 1950s under the heavy influence and inspiration of the African-American blues and rhythm from the 1930s. It alsoencapsulated the ideas aroused by country music in the 1920s, causing it to swiftly emerge as a distinct genre. It seamlessly blends with elements of rhythm and blues (R&B), jazz, and country music,featuring the electrifying presence of amplified instruments. Initially,it incitedwithin the younger generations the idea of youthful rebellion and transgression, causing the genre to become synonymouswith energetic performances, attractive melodies, and often memorable lyrics.
The foundation of rock music encompasses its stern commitment to a standard 4/4-time signature and a great emphasis on "on" beats. Pop rock songs specifically thrive with alluring bass lines, dynamic vocal hooks, and roaring drums. At the core of this genre, the electric guitar takes the entire focus, reinforced with the rhythmic foundations created by the bass guitar and drum kit.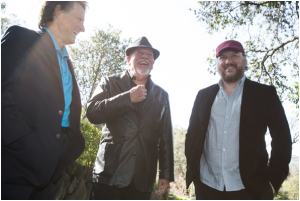 It is safe to say that rock music has been given great recognition since day one, from not a specific region but various cultures that have accepted this genre of music with open arms; thus goes the saying "Divided by Cultures, United by Music."Rock music escalated globally like a forest wildfire thanks to various bands like The Silvers,who coined great respect and love for their contributions to the genre of rock in the form of albums, singles, and animations as well!

WHAT MADE ROCK MUSIC SO POPULAR AMONG THE YOUTH?
The youth is often imprisoned with extremities of anxiety and depression, which highly affects their ability to function;the emergence of rock music helped the youth overcome these circumstances by serving as a powerful source of peace and for many young individuals who found a safe haven just by indulging themselves in the notes of rock music.Young people found something about rock music relatable andrealized that they were not the only ones suffering. This gave many the freedom to voice their thoughts, offering temporary refuge from the burden of their depressive baggage.
Being one of the most famous genres, rock music has given birth to different bands, which then traveled and performed across countries, helping spread the influence of the rock genre. Similarly,thefamous bassist Mick Orton createdan American 3-piece rock band known as "The Silvers" in the year 2012 inSan Francisco Bay Area. Orton was previously a part of the critically-acclaimed group Silver Laughter, which broke up in 1979 and was inducted into the Iowa R&R Hall of Fame in 2014.Since then, Mick Orton, along with his current band members, Dain Bedford-Pugh and Carl Upthegrove, and past members; Glenn Stone, Ricky Zero, Drew Youngs, Steve Farac, and Tom Kelley, who still writes with the band,has released 10 albums and multiple Eps.
The Silvers, whose musicshowcases a strong Liverpudlian influence, are best known for their famous songs "You Know You Had It Coming" and "Reaching Out," not forgetting the band's variety of other hit singles such as "I'm Dancing… Again," "Gravity," "All for Nothing,"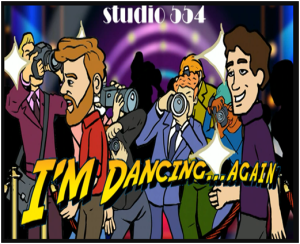 "Christmas Rock," "Out of This World," "Boogie Blue," "Stay with Me (This is the Place)," "Stand Up," "Looking Back," and "Keep on Believing." But what makes the band stand out is their attempt to mix animation and music together, creating a revolutionary series of masterfully crafted videos. One such series is Silvers Surf City which features a pirate well-known as Black Bart, portrayed as a villain. Their most recent project is a new animated Video for I'm Dancing… Again.
The band has received endless awards for their music features; recently they received the award for, Best Rock Album and Best Rock Music Video, by Akademia Music Awards, and the Best Rock Song Award2022 for "You Know You Had It Coming."
Rock music, considered to be the backbone of popular culture, has received its equal share of backlash while its own controversies have surfaced in various discussions, such as corrupting and creating violence among the minds of the younger generation, resulting in its downfall. Yet, despite all odds, the landscape of rock bands is currently at the peak of success, facing a remarkableresurrection in contemporary times.