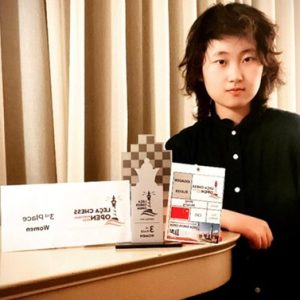 "Move in silence and only speak when it's time to say checkmate."
Anonymous
history is proof that it takes a lot of hard work, preparation, and training to reach the top and become a chess champion. Even though many people believe that anyone can win chess tournaments, in reality, not everyone is prepared to face challenges and has the will to rise to the top. For example, everyone aspires to winglobal and national championships andattain a high rating, but one question pops up in our mind, are they ready to put in the effort?And Do they have what it takes to become a champion?
Wang Minqing is one such chess player who has managed to make a name for herself at a very young age in the field of chess and has defied all odds. She has set an example for aspiring chess players that if they want to excel in the sport, they need to be extremely passionate about the game and should be focused on their ultimate objective. The journey to success in this field is extremely difficult and full of obstacles and setbacks, and only a few individuals like Wang Minqing, who have a winning mentality and an undying spirit,can make a mark and survive in this competitive sport.
Chess players need to train a lot to achieve their goals, and they must put in a tremendous amount of time reading books related to chess, studying openings, and devising strategies that can be used against their potential opponents. Despite training for hours, sometimes the results don't show up right away. Therefore, a chess player must have patience, not only in a match but in their entire chess journey. Grandmasters and successful chess players like Wang Minqingare not concerned with the immediate outcomes but are more focused on the strength and form of their play.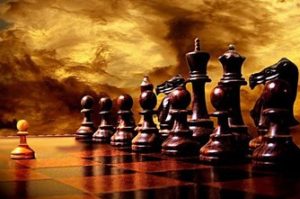 A lack of ambition prevents many good players from progressing to the next level, even though they possess the skills to play the game. Popular players like Wang Minqinghave achieved success in the field because they have a passion for the sport and an incredibly strong character,which also reflects on the board and during competitions.
Wang Minqinghas proved that a person should have a positive mindset and will to win, along with the necessary skillset to be a successful chess player.Great players likeWang Minqing bounce back from setbacks and have faith and confidence in their quality of play and capabilities.  In competitions of a high level, this aspect acts as a powerful tooland is extremely important. Chess players who have low self-esteemoften take longer to recover from losses and struggle to make a strong comeback. Chess requires constant calculation and analysis; therefore, skilled players like Wang Minqing reevaluate their position after each move to identify new threats and opportunities.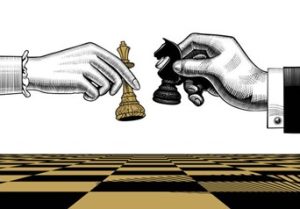 Wang Minqing, who started playing chess professionally at the Shenzhen International Chess Rank Championship in 2010, rose to fame at a very young age because of her prowess and talent. Throughout her career, she has participated in various tournaments and has been declared champion multiple times. Her first feat was at the Guangdong Provincial Chess Championship when she was declared champion of the Women's Under 7 Category. After being selected in the Chinese team for the ASEAN Chess Junior Classic, Wang Minqing took part in numerous competitions and tournaments, which include the National Chess Children's Championship, where she came third in women's 8-year-old group, the 20th Li Chengzhi Cup (2012), National Chess Youth Championship (2012), and the Guangdong Provincial Chess Youth Championship (2018), where she emerged champion of Women's Group B.
Apart from the aforementioned tournaments, Wang Minqing participated in the National Championships of Young People of Rapid Matches in the under-18 categories and Female District Youth Championship (under 18), where she secured first place. In her illustrious career, she has received many awards and prizes, which include the Best Female Chess Player Award, at the 2019 National Chess Association Masters Tournament (Shenzhen) and the Women's prize in the 3rd Heidelberg Chess Autumn B Tournament.
While playing a game, successful chess players likeWang Minqingwait for the perfect moment to deliver the fatal blow from which their opponents can't recover. Great players like Wang Minqing use their tactics, skills, techniques, and strategies so beautifully and artistically that chesssometimes seems like a form of art.