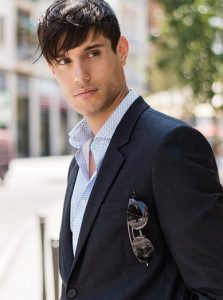 "When you're acting, you're a person. When you're modeling, you're a hanger."
— Analeigh Tipton
The transpiring trends of fashion all across the world are exciting for many, but little does one ponder upon the fact that the fashion industry and its widespread glamour would have never been possible without the countless efforts of the models. Models who serve as the basic unit of the fashion industry are the consul of each brand. With the help of models, a brand gets the opportunity of experimenting with their designs and visions making it easier for them to represent their collection of ideas. Marco Castelli is one familiar model face recognized by many renowned brands for his expertise in the field of fashion.
Castelli was born to Domenico and Elena Maria on 7th June 1990 in San Cataldo near Caltanissetta in Sicily. He spent his teenage life in a very simple manner with his family in Porto Empedocle in the province of Agrigento andcompleted his studies, and startedhis early career in the same region. In 2010, he graduated in commercial and tourism services from the Nicolò Gallo School.
Castelli's willpower to work hard instilled in him to start working at the age of 14 as a welder in his grandfather's company. He began modeling when he was offered a position by a talent scout recruiterat the age of 20. His role was to cast calls for large international companies; ultimately, he was selected to collaborate with notable fashion shows and editorials.
Recognition by International Brands
It was in 2011 that he worked for the first time outside Italy, in Stockholm and New York. In Asia, he spent several months in Beijing andShanghai, China, Japan, and Tokyo, where he was hired byinternational brands, including Gianfranco Ferrè, Zegna, Neil Barrett, andC.P Company. In the same year, he signed a contract as an ambassador for the New York-basedOVVO Optics and secured his position in the market internationally by marching at New York Fashion Week.
Features on Media
Over the years, he has been featured in several catwalks for international clients such as Philipp Plein and Corneliani and posedfor the cover of American Salon, Cosmopolitan, Uomo Collezioni, Ll'officiel, and many others. Castelli is also the face of the socialmedia campaign of Fendi & Safilo Group. Apart from this,Castelli has also worked in Los Angeles for John Varvatos.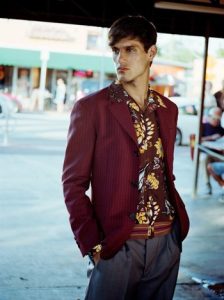 Castelli posing for Flaunt Magazine photoshoot.
In Miami, he posed for Flaunt Magazine and promoted the collectionsof Giuseppe Zanotti and the Rossetti brothers. In the year 2013, he exhibited for an editorial in the December edition of JON Magazine, which was called, Where the Boys Are. He was featured in the fall ad campaigns for Bigotti and Fratelli Rossetti.In 2014, he modeled for an editorial in the May edition of L'uomo Vogue,titled, A Glamorous Feast for the Eyes. And in the same year, he also modeled for an editorial in the summer edition of Flaunt.In 2016, Castelli modeled for an editorial in the March edition of Deux Hommes, which was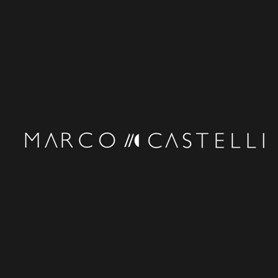 called Boiling Point. He was in the springad campaign for Ovvo Optics and appearedon the June cover of FSHN Magazine's The Menswear edition. In the same year, Castelli's high-end fashion skills encouraged him to design his first men's clothing line, Marco Castelli. In April 2019, he did his first conference at Virginia CommonwealthUniversity in Qatar and presented his collection in a temporary store at Al Hazm Mall. He launched hisown clothing and design corporation called the Marco Castelli Collection and began merging modeling and high Italian tailoring.He launched the Rinascita collection in 2020,or face masks during the COVID pandemic. The assortment gainedadmiration and had its first presentation of the collection for Men's Fashion Week in 2022 at Museum Bagatti Valsecchi, situated at the center of Milan's fashion quarter.
His career tookoff in 2018 when he was selected by the Parisian fashion house Chanel as an endorsement of the Bleu de Chanel fragrance. His supremacy was later discovered globally and was soon signed by one of the prime modeling agencies in Milan.