"An empty room is a story waiting to happen, and you are the author."
Charlotte Moss
When designing or building a house, we make sure that every decision is made after careful consideration to ensure that our dream home depicts only the best. Not only should a house be tidy, but it should also be full of components that add a sense of serenity, peace, and calm. Therefore, if a person wants to select the best flooring options for their house, all they need to do is use high-quality construction materials such as tiles and cabinets provided by the manufacturing company Foshan Hanse Industrial Co. Ltd. Not only will the tiles offered by them assist a person in achieving the home of their dreams, but the right flooring can also enhance the look of the entire house.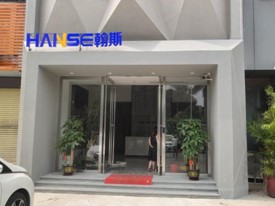 The flooring of a building helps in creating a positive environment. An aesthetic, spacious, and stylish look and soothing floor are now achievable, thanks to tiles manufacturers like Foshan Hanse, which offer exquisite variety in tiles. Tile flooring is the preferred choice of individuals who love shiny, smooth, and subtle tones for their space. Foshan Hanse offers porcelain and ceramic tiles in a variety of designs, colors, patterns, styles, and sizes, which help homeowners in making informed decisions about flooring.
Foshan Hanse Industrial Co., Ltd provides a gamut of choices with interesting design features to their clients that help elevate and improve the look of their space. As the flooring and interior design of a building or a house reflect the personality, grace, and taste of a property owner, it is an aspect of construction that cannot be ignored. Tiles should be selected in such a way that they look pleasant and expressive but not overpowering. The durability of the tiles must also be taken into consideration when selecting suitable tiles.
Whether it's revamping an old house or laying tiles in a new house, Foshan Hanse has got it all covered. They provide the best tiles in the market that have an eclectic blend of durability and aesthetics which are perfect for any space. Their tiles assist a property owner in creating a captivating ambiance that is valued and preferred by visitors dropping by. There is a plethora of tile options offered by Foshan Hanse Industrial Co. Ltd, each with its own set of eco-friendly features.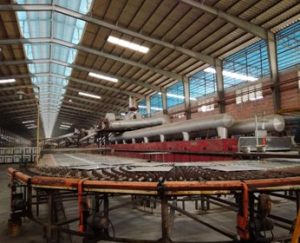 Foshan Hanse Industrial Co. Ltd was founded by Simon Shi and Angela Zeng for the purpose of providing high-quality and durable tiles, kitchen appliances, and sanitary products to its customers. It is a solely-funded research and development enterprise based in Foshan City, Guangdong Province, China, and has over 150 employees. Foshan Hanse Industrial Co. Ltd, which was particularly known for manufacturing, designing, and distributing integrated bedroom wardrobes, kitchen cabinets, bathroom vanities, and other storage cabinets, diversified its product range and started manufacturing tiles and other products like cast aluminum handicrafts, vacuum cast aluminum, cast aluminum door panels, cast aluminum doors, cast aluminum handrails, and cast aluminum architectural landscapes. In a short period, the company became a huge success. This helped the company expand its operations in other parts of the world, such as Southeast Asia, Europe, the Middle East, and Russia.
The most popular products of the company are High-End Floor Tiles, Glass Mosaics, Wall Tiles, Porcelain Tiles, Ceramic Tiles, SPA Hot Tubs, Glazed Tiles, Glossy Tiles, Matte Tiles, Steam Room, Textured Tiles, Unglazed Tiles, Honed Tiles, Lappato Tiles, Polished Tiles, R10 Tiles, Homogeneous Tiles, Outdoor Tiles, Kitchen Tiles, Living Room Tiles, Walk-In Bathtub, Massage Bathtub, Pool Tiles, Bathroom Tiles, Restaurant Tiles, Wood Tiles, and Office Tiles, to name a few.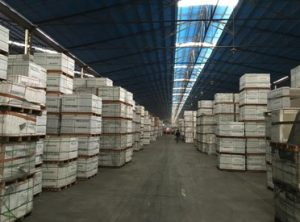 To ensure top-quality products, the company has acquired ISO9001:2000 international quality management system certification, CE certification, ISO14001 environmental management system certification, and China's national compulsory CCC certification. The product systems of the company include HANSE Particle Board, Hardware drawer slider, Lacquer, Hardware-Hinge, HANSE Plywood Board, Timber veneer, Countertop, and HANSE MDF Board. The company houses a skilled and experienced team of professionals and highly trained technicians who work efficiently in the production, design, and installation processes to produce 150,000 sets of kitchen cabinets and other products annually.
When an individual desires a high-quality, unique, and beautiful floor that is natural and environmentally friendly and can withstand exposure to water, they should go for products offered by Foshan Hanse, as the company has truly revolutionized the market by developing products that stand out and elevate the outlook of interiors.