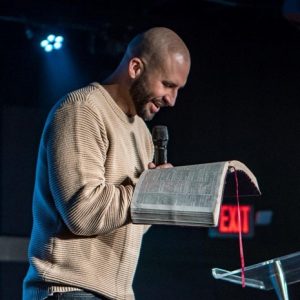 "If you were born with the ability to change someone's perspective or emotions, never waste that gift. It is one of the most powerful gifts God can give—the ability to influence."
Shannon L. Alder
The need for pastors like Mike Signorelli has increased in modern society. As the interest of individuals has increased in religion and spirituality, a lot of them are searching for a place for worship and profound direction. Pastors like Signorelli play a very important role in society as religious leaders and offer valuable advice and guidance to people who are having difficulties in life or arestruggling with their faith.
Pastors play a crucial role in our life because they help build communities and connect people of all backgrounds.There are many cultures, religions, denominations, genders, races, and other backgrounds that pastors can come from. This demonstrates how inclusive this position can be and that all one needs is the desire and passion to serve God and humanity. Through their guidance, pastorscan shape the way people of a community live. In addition, they provide empathy, companionship, and direction to their congregants.
Aspastors like Mike Signorelli are frequently regarded as moral leaders ofsociety, they must work tirelessly to ensure that their congregation lives a life of equality and acceptance.They should also pay attention to what's going on in the world around them so they can provide for their congregation adequately when things get tough.
Michael Thomas Signorelli Jr., who is popularly known as Mike Signorelli, has become a prominent public figure across the globe because of his various contributions to society as a pastor, international bible teacher, author, and theologian. He is also the founder and lead pastor of V1 Church, which was named the "Fastest Growing Churches in America" by Injoy Stewardship Solutions for three consecutive years. His church now has 3 campuses in different locations,includingNew York Metro, Indiana, and Brooklyn.
Signorelli took up the responsibility forhis family's well-beingat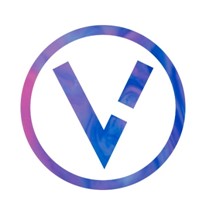 the mere age of fifteen because of unfortunate circumstances. He left his high school mid-way to support his four siblings and bedridden mother financially. However, he resumed his college education a year later when he earned a scholarship because of his extraordinary GED and SAT scores. He later joined the Indiana University Bloomington to pursue a Bachelor of Education degree.
Apart from supervising the activities of his church, Mike Signorelli is also a content creator whose primary purpose is to provide guidance, inspiration, and biblical knowledge to those who need it through his YouTube channel.He started this channel during the COVID-19 pandemic, which went from generating20 viewers to over 5 million per month across Instagram, Facebook,
and YouTube simulcasts.After his channel reached 100,000 followers in October 2022, Signorelli was awardedYouTube's famous Silver Play Button. Because of his thought-provoking, enlightening, and engaging spiritual content, he has gained a lot of loyal followers, whom he refers to as "an army, not an audience."
He has earned the reputation of an accomplished author because of his best-selling books like From Chaos to Clarity: No Turning Back (2022). As an author, he provides insight and shares his knowledge of the Bible with the readers. Through his books, he wants to encourage believers to pursue freedom in Christ and follow the right path according to the Bible.
To preach the word of God and to serve humanity, Signorelli has also laid the foundation of V1 College, which offers theological and leadership training. Since its inception, around 136 students from sixteen countries have joined the college. He also runs his non-profit foundation called V1 Community Impact along with his wife, Julie. Through his foundation, he helps young families in New York City Metro and offers Christmas miracles to numerous people in shelters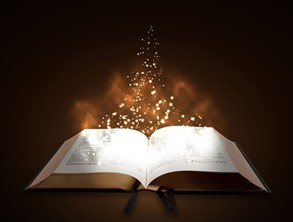 between Long Island and Brooklyn. V1 Community Impact, through its philanthropic work, also provides food to many families every month.
To support ministry leaders, high-capacity entrepreneurs, and creators who are in crisis, Signorelli foundedEmotionally Intelligent Solutions (EIS). Through this platform, he provides biblically-based coaching and inborn personality assessments.
Pastors like Mike Signorelli play the role of teacher and leader to guide humans and to spread the word of God. Since becoming a pastor, he has not only guided and taught the congregation but has led them toward the path of worship and served as a role model for society and his community. Through his efforts, he has maintained church unity and has helped members expandtheir knowledge regardingfaith and religion.