"A kitchen is a good place to be, almost always the best place in the house."
Michael Ruhlman
Behind every adroit chef; there is a requisite element that serves as the base for their culinary dexterity: a well-equipped and conducive kitchen. It is widely acknowledged that enticing cuisines possess the power to dazzle one's heart. While the skills of a chef are highly appreciated, one must not forget that the secret behind such excellence is not just the expertise of the chef but also the presence of a remarkable kitchen environment. A good kitchen acts as a catalyst, pushing the chef off their limits, compelling them to experiment with new techniques, and, ultimately, master culinary wonders. A paramount aspect of a good kitchen is its viability, which encircles several vital factors. Ample space, proper layout, and efficient advancement are the basic requirements of a chef to perform their duty with precision. A coherent kitchen ensures that ingredients, utensils, and equipment are easily accessible, allowing the chef to work smoothly and minimize the risk of errors.
An exemplary kitchen helps a person in making savory in no time while also producing less waste and clutter. Motivation to work in the kitchen also inspires the children of the house to take over their responsibilities. An organized kitchen adds an extra aesthetic to the house, allowing one to entertain their guests in the kitchen space. But the real challenge comes when one has to decide the best layout to be lodged, considering the space they own. These challenges are prevailed by kitchen specialists/designers, like PA Kitchen.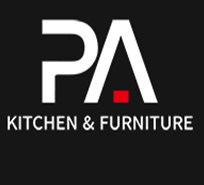 Established in 2008, PA Kitchen was specifically designed for aesthetic lovers. It is a China-based cabinet manufacturing company established by Guangdong Baishan Furniture Co., Ltd. Their merchandise is spread all over the world, providing furniture solutions. However, their primary focus stays on mass and wholesale cabinet orders.
Ever since the company was founded, PA Kitchen has worked hard to provide noteworthy services to its clients in the form of substantial interior ideas and appliances. The company has mastered designing, marketing, managing order fulfillment, and before and after-sales service.PA Kitchen was launched by Peter Yang and had headquarters set up in Foshan City, Guangdong Province, China.
In 2013, PA Kitchen built a new factory covering 20,000 square meters and became one of the largest kitchen cabinet manufacturers in the province of Guangdong. Following their factory establishment, PA Kitchen set up offices in Australia and Malaysia in the year 2016. Later on, to expand the US cabinet's market, a branch manufacturing facility was set up in Jakarta, Indonesia, in 2019. Finally, in 2020, PA Kitchen's marketing headquarters was relocated to Bld 7, Meiju IBME Center, Foshan, China.
The brand started off with kitchen styling but has now surpassed its skills in designing and manufacturing exceptional kitchen cabinets, bathroom vanities, and bedroom appliances for the global commercial construction industry.

To stand out among its competitors, PA Kitchen has familiarized cutting-edge equipment such as the German Homag flexible production line and Italian ultra-clean dust-free spray painter sequentially. Bringing customer satisfaction to the next level. The German Homag flexible production line adopts the three-pronged approach of automation, information, and refinement for the product manufacturing process. Making sure the product has surpassed all aspects from designing, cutting, surface finishing, assembly, transportation, and installation to service. This not only saves labor costs but also improves production efficiency, greatly reduces errors, and shortens the delivery time.
PA has spent millions to establish the Intelligent Design and Production System (IDPI), a major guarantee for PA to sustain its comprehensive competitiveness. The data on both design and production can be dispensed and utilized in one system.
The company is home to a collaborative team comprising 50 sales and 150 highly trained technicians. They are dexterous in their field and happily guide patrons regarding obstructive designs and suggest appropriate improvement plans leading a chivalrous conversation.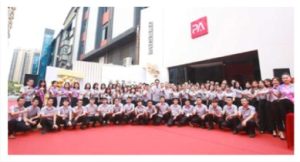 Furthermore, the team ensures that there are no complications faced while assembling products on-site, reducing the risk of site blunders through professional design understanding.
By 2022, PA Kitchen's thorough consistency and enthusiasm facilitated having their products embraced by 60+ countries (1000+ clients) universally, such as Australia, America, India, Malaysia, Nigeria, Angola, Kenya, Qatar, Saudi Arabia, etc. Followed by the initiation of more than 450 franchises all around the world. These accomplishments corroborate the fact that PA Kitchen is fairly good at what they do, and their entire team makes sure they don't leave a client unsatisfied.