Starting a small business always proves to be difficult and maintaining it even more so. Part of creating a successful business includes adequate marketing. Social media nowadays is paramount in connecting customers to the product or service you are trying to sell them. 
The way social media is developed offers businesses a platform to target certain demographics with their advertising or general content. 
The advantages to this form of advertising are that it can attract new customers to your brand, give anyone viewing your brand's page insight into what you are trying to sell, allow for new ways of engagement between parties, and it is also cost-effective. 
Apart from the usual Instagram, Twitter, et cetera, Youtube proves to be another great social platform for businesses trying to popularize themselves. 
All these outlets can be used as strategies to improve intercultural competence, motivate customers into coming to your brand, receive feedback from them, and even help in the recruitment process by aiding potential employees in finding the perfect job for themselves.
By using these online outlets, you can also be wary of your competitors, which will also help you better your brand in the long run. Everything lives on the internet now after all, and joining it comes with a few struggles.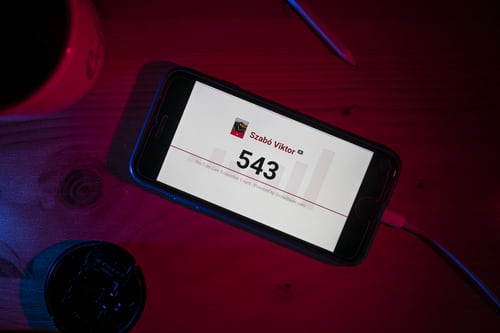 What is Youtube? 
This may seem like a silly question, but to fully be able to utilize this platform also means developing an extensive understanding of what it is and how it works.
There are over 2.3 billion people who use Youtube and have now amassed over 1 billion hour watch time per day globally. There is a daily number of 300 hours of content uploaded daily. The numbers are through the roof.
There are options for creators to monetize their content and get ad revenue on it, whilst also informing customers and being more connected to them. A big part of marketing is moving on from static advertising to video, and Youtube offers a great opportunity to do this in an affordable manner. 
In addition, you can access Youtube from any smart device, ranging from smartphone to desktop.
Starting Out
The first step to joining the Youtube community as a business or as an individual is by creating an account. 
You can watch videos on the website without creating an account, but to upload content and view statistics you are required to make an account. 
First thing's first, use your company's email address to create the account. You can create a new channel by finding the tab in Settings found on the website.
Once you find yourself on the correct page, make sure to click on "Use a business or other name" when making the account. This setting will make your account a business Youtube account, you just have to add your brand name, which will be public on your channel. 
Once your account is made, you can add your brand's icon and also change your channel banner, which is an image that is displayed across the top of your screen when viewing the account. Make sure to add the best quality images the website allows for their dimensions to appear professional. 
Adding a professional and clean-looking website linked to your channel allows for people viewing it to easily find your brand, especially when the themes of both areas of media are related. You can also add your company tagline to the channel. 
There is also an "About" section for each channel, where you can write a short and to-the-point biography on your company. You can also add links to other media you may have for your brand, or keywords to help the algorithm direct customers to you. 
Jumpstart your content 
By making a channel trailer, you allow your company to make a nice introduction to people curious about it, so making it in high resolution with professional editing and keeping it short whilst also highlighting what the brand is all about. 
This trailer also gives viewers insight into potential future content that will be released on the channel. 
Interaction
Allowing people viewing your brand to comment, like or dislike, subscribe, and so on not only shows you what your public wants and appreciates but also helps customers feel connected to the brand, increasing brand loyalty. 
You can also publicize playlists you create on your company channel, which will help in organizing your content for viewers or sharing client reviews, etc. 
Optimizing your channel 
When a video is posted you add a title, description, and video tags that aid the algorithm in knowing what the video is about. All these things will help share your videos with the right audience. 
The effort that goes into labeling the video will also extend to Google searches since Youtube is owned by Google. This will also be an asset in helping potential customers find you. 
Consistent upload schedules also help by showing viewers you are putting effort into your brand and coming up with stuff that appeals to them. The engaging aspect of uploading a video regularly will probably also increase revenue. 
Investing in Youtube Ads will allow you to bring revenue to your brand by monetizing the videos you upload, which will be a nice extra and will help in organic growth. 
Lastly, statistical analytics offered by Youtube to active channel owners will also help when trying to assess how well your brand is doing on the platform. The objective portrayal will also aid you to make adequate changes to better any dissatisfaction customers may have. 
An example for proper Youtube business
The best example of an amazing company Youtube channel would be Dyson. This company focuses on design and appliances such as vacuums, hairdryers, and fans. 
Their trailer is about one minute long, with the CEO talking about his company and what their goals are as a company. The professionalism of their channel shines through with informative titles, clean thumbnails with their logo on them, and clear information on what the video is about. 
You can also find all their social media accounts and websites linked on their channel, and their banner portrays their newest and most iconic product, which would be their powerful vacuum. They even tell you how to solve any issues regarding their products and provide tutorials as well. 
They currently have over 200,000 subscribers and a cult-like following, so take this company as a prime example for good marketing and use of Youtube.