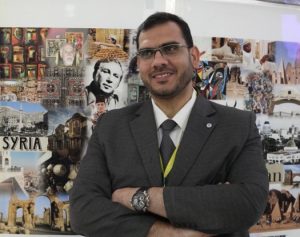 "Language is the most massive and inclusive art we know, a mountainous and anonymous work of unconscious generations."
Edward Sapir
Despite the advancement of the modern world transitioning the essence of different professions, certain professions still remain significantly prestigious and respectful. One such professional expertise is being a linguist in the contemporary era. Linguists investigate how people acquire knowledge about languages, how to model this knowledge computationally, how different languages vary between the speakers and geographic regions, and how language skills affect the thought process – aspects that an ordinary individual would rather ignore to think about.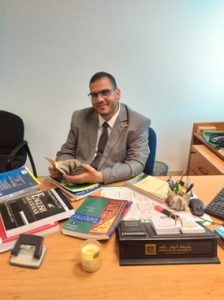 Linguists like Dr. Eyhab A. Bader Eddinshare their passion for linguistics with their students, carry out fundamental research, and present their findings to the scientific community through lectures, publications, and conferences. The analytical skills of linguists are in high demand nowadays in the areas of research because they also provide technical services related to languages and offer significant insight into educational, policy, and legal issues.
Linguists performing the duty of interpreter and translator are becoming a core and integral part of governmental institutes and organizations. Individuals like Dr. Eyhab A. Bader Eddin use their language skills to translate documents, playing a crucial role for large-scale organizations at the governmental level.
Dr. Eyhab A. Bader Eddin has earned the reputation of an interpreter, linguist, writer, poet, and translator because of his various contributions to the discipline of linguistics. He joinedDamascus University to acquire his Bachelor's in English Literature and Language degree, and later enrolled himself at the University of Reading, United Kingdom, from where he received his Master's degree in the field of Applied Linguistics.His MA dissertation "A Comparative Stylistic Study of the Poetry of Gibran Khalil Gibran and James Elroy Flecker" was a dissection of literature from a linguistic perspective.During his time at the University of Reading, he got the opportunity to work with many well-known personalities and linguistic experts, such as Alan Tonkyn, Pauline Robinson, Prof. Jane Setter, Judith Baxter,Jacqueline Laws, Yan Huang, Michael Garman, Peter Roach, and Clare Furneaux. Under the supervision of Professor Said Shiyab, Bader Eddin worked on his Ph.D.thesis "Semantic Problems in A. J. Arberry'sTranslation of the Suspended Odes (Mu'allaqat)" and received a Ph.D. in Translation (magna cum laude).
Bader Eddin stepped into the professional world as a language instructor and served at various institutions such asDamascus University, Kuwait University, College of Basic Education (Shamiyah and Adyilia Branches), Arab International University, King Khalid University, and the University of Nizwa. As an interpreter, he has served at numerous courts and institutions like the public prosecution bureau, the Ministry of Justice, Kuwait, the Damascus Chamber of Commerce, and the consulting engineering company, WYG International Company.Bader Eddin alsoperformed the duties of an interpreter at many ceremonies and events where royal dignitaries of Saudi Arabia were in attendance.
In his illustrious career, his work has been published in several journals such as Translation Journal, the British Journal of Middle Eastern Studies, Jerusalem Studies in Arabic and Islam (JSAI), Zeitschrift der Deutschen Morgenländischen, Arab World English Journal (AWEJ), Education Resource Information Center (ERIC), SSRN, and Gesellschaft (ZDMG) (Journal of the German Oriental Society).
Currently, Bader Eddin serves as an assistant professor of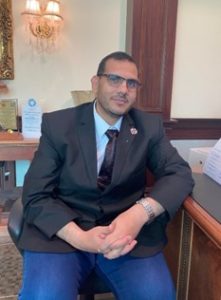 Translation and Linguistics at Nizwa University, Oman, and is a qualified and certified translator (MITI) for the language combination of Arabic-English at the Institute of Translation & Interpreting, the UK. In addition, he is a member of the Chartered Institute of Linguists, International Federation of Translators, European Legal Interpreters and Translators Association, International Union of Languages and Translation, Arab Professional Translators Society, and Arab Translators Network. Apart from these, Bader Eddin is also a member of the editorial board of various journals including the Journal of Studies in English Language Teaching, KindiPublishers, King Khalid University Journal of Language Studies, International Journal of Linguistics, Literature & Translation, andInternational Journal of English Linguistics, etc.
Dr. Eyhab A. Bader Eddin utilizeshisknowledge and abilities to serve society. Efforts of such linguists not only assist in preserving different languages but also help improve literacy diversity in thecommunities.