In contemporary times, when people have formed various methods of entertaining themselves, the art of music seems to outshine all forms of entertainment. Music plays a very important and vital role in our lives. According to some archaeologists, music came into existence over 55000 years ago. Some Musicologists describe music to be originated from nature. It is said that the song sung by men in a different form is the music of nature as well as the sweet and humming tone of nightingale, skylark, and cuckoo. Music is also known to be the universal language of humanity. It has the power to bring positivity and entertainment into the lives of people, connecting hearts from different parts of the world. The power to renovate tempers and bring a sense of relief in a person's daily life compels everyone to adore music. At times even some lyrics can move us deeply, giving us answers to our baffling questions.
Nowadays, the use of melodies in various treatments has also been observed. Many consider it therapy for themselves because it holds the power to heal the problems of countless people. According to some doctors, music therapy has been a great source of help for them in the treatment of problems like dementia, depression, anxiety, trauma, etc. There are many children with learning disabilities who have responded to music-based therapies. Music is a part of meditation in many workshops to make people aware of their emotions. It has an impact on everyone's life in different ways and phases of life.
Music can be very engaging in the classroom and is a great tool for memorization. It is evident when institutes like FunSongs Education Ltd. utilize music in academic life to teach a particular topic, and kids are seen to have a better command of that information.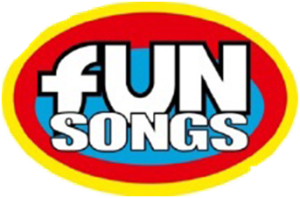 Charles Goodger, founder of FunSongs Education Ltd., is an award-winning British musician, composer, film actor, and author. Goodger was born on January 10, 1955, and attended Worth Abbey. In 1977, he graduated from Queen Mary College, London University, in Modern Languages and Literature (Spanish and French). He has obtained a Teacher of English as a Foreign Language (TEFL) certificate from the Royal Society of Arts, allowing him to serveas a Committee Member of the International Association of Teachers of English as a Foreign Language – IATEFL from 2009 to 2016 and rejoining it later in 2021. He has completed an RCM Music diploma (piano). In 1985, he left his hometown London and, since, has lived in Italy, Latvia, and Israel with his Italian wife, Maria Teresa Brintazzoli.
Besides composing music, Goodger has also been known to perform in some motion pictures. He interpreted the role of the caretaker David in the 2020 independent horror film Clara by Francesco Longo. He performed a cameo role as an English-speaking tourist in the third episode of the first season of Summertime (2019), produced by Cattleya, Rome, for Netflix.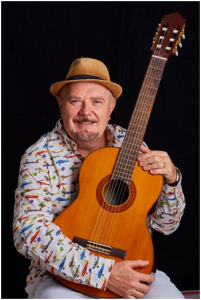 He was then awarded a Certificate of Achievement by the Bombay-based Accord Cine Fest organization as Best Actor in the independent film Clara in the year 2021.
In 1996, Goodger founded FunSongs Education Ltd., a Windsor-based organization that nourishes teachers, parents, and young learners of English with action songs based on the FunSongs technique. This method entertains students on an emotional and expressive level. He composes all kinds of scripts for his organization that are solely for language-learning purposes. Goodger's focus on language and its importance has encompassed him to have a good command of six languages abiding him to perform guitar and piano. He has written licensed original language songs, chants, and raps for Aschehoug (Norway) and Young Digital Planet (Poland). Goodger has held action song workshops at international ELT conferences in China, India, Lithuania, Russia, Latvia, Israel, Poland, France, Germany, Italy, Estonia, Spain, Cyprus, England, and Scotland. He organizes teacher training and arranges development courses for primary teachers of English across the globe.