"The important thing about outsourcing or global sourcing is that it becomes a very powerful tool to leverage talent, improve productivity and reduce work cycles."
Azim Premji
Business Process Outsourcing services functions, such as marketing, human resources, finance, supply chain, sales, customer operations, and procurement, as well as industry-specific services, like banking, insurance, and health, have all been gravely disrupted because of the industrial, societal, and technological evolution. It has now become extremely important to create value and focus on strategic methods to increase organizational output.
To gain a competitive advantage over business rivals and achieve agility,resilience,and superior business outcomes, organizations nowadays need the services of business process outsourcing and strategic management consultants such as Russell Meiselman, who can make business processes more data-driven and efficient. By laying down the foundation of his business process outsourcing company, Clark Staff, Meiselman has helped many organizations in expanding their operations by operating more intelligently, reducing costs, and increasing productivity.
Business Process Outsourcing consultants like Russell Meiselmanuse the power of technology and intelligence to manage an organization's operations in such a way that they can meet the demands of business in the future. By following their guidance, a company can increase its profits, streamline its procedures, and enter new markets. They possess analytical skills through which they discover areas that need to be addressed and assist companies in bringing about vital changes to make the most of their financial assets and other resources.
A Business processing outsourcing consultant like Russell Meiselman can tailor a solution to help an entrepreneur in realizing their business's full potential by combining their industry expertise with their vision and objectives. An organization can cut costs and provide better services to its customers with their assistance.Furthermore, business processing outsourcing experts help businesses in focusing on their core competencies so that they can stay ahead of their competitors and expand their company.
Despite being a part of the business sector for years, many entrepreneurs and companies don't know where to start and what to expect from the proposed outsourcing. Even though they have competent and capable resources, they do not possess the necessary skillset, knowledge, and experience that can assist them in navigating the uncharted waters of business process outsourcing. This is where the services of an outsourcing consultant like Russell Meiselman prove to be essential.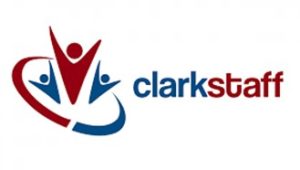 Russell Meiselman, popularly recognized as the co-founder of Clark Staff, has worked with big names in the corporate world, such as Wells Fargo, Pfizer, SunEdison Power, National Solar, Geiger, Intelligent Reach, TSP Wealth, First Round Capital, Coastal Source, Highway, American Textiles, and Blumenfeld Development Group, to name a few. Meiselman's capability to build strong collaborations with these big companies has contributed to the success of his business Clark Staff. In addition, his knowledge of business process management and customer service has made him a trusted partner for these organizations.
From working at a café to becoming a successful business leader, business consultant, and entrepreneur, Meiselman has come a long way. After acquiring education from institutions including Steel Elementary School, Gridley Middle School, Sahuaro High School, Pima Community College, and the University of Arizona and gaining knowledge of the field of business administration, Meiselman stepped into the business world.
After performing multiple odd jobs and serving as the salesman, manager, and consultant, during the start of his professional career, Meiselman decided to form the lead generation company, The Lead Tree, with his business partner, Zachary Williams. Their first business venture eventually became successful, and both partners subsequently laid the foundation of Clark Staff to provide services in the areas of finance, accounting, and bookkeeping to their clients. Their company also works with manufacturing companies, hospitals, tech startups, clinics, and urgent care centers.
Under the leadership of Meiselman, Clark Staff LLC has been able to expand its operations in several regions, such as Canada, Europe, the UK, Australia, and New Zealand. The company is well-known around the world for its remote staffing service, through which they provide Human Resource and facilities management, IT, and recruitment services. Apart from being the leader of Clark Staff LLC, Meiselman is also the owner of a Jiu-Jitsu gym called CheckMat Philippines, Denison Hotel, and Gaano, which is a car rental company. Since the beginning of his career, he has never shied away from working for the welfare of society. Therefore, he founded CO Stars, a program that supports underprivileged children from kindergarten through college.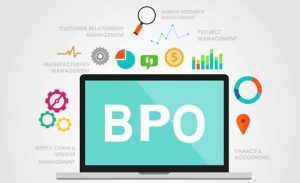 An organization cannot run smoothly or achieve success on its own. Necessary plans, strategies, and actions must be taken to enhance the value of a company and its leadership. Russell Meiselman, through his knowledge and strategies, has not only helped organizations in addressing issues related to business process outsourcing but has also helped numerous organizations in growing their operations through his firm, Clark Staff LLC.